XCPlan is a highly automated program designed to eliminate the tedious computations required in cross-country flight planning. It prints high-quality user-friendly navigation logs. This isn't a "graphical" flight planner like most of the new software out there, but is an aid to filling out the old "pencil and paper" type flight logs. It's good for training.
Please email any questions, comments, or suggestions to me at smbaker@forpilots.com or smbaker@sb-software.com
Click the button at the left to download XCPlan now.
Below is a screenshot of the main window of XCPlan. The obvious fields that need to be entered are checkpoint names, distance, and course. To get the wind computations you'll also need to enter window velocity and direction for at least one of the waypoints (usually the first one).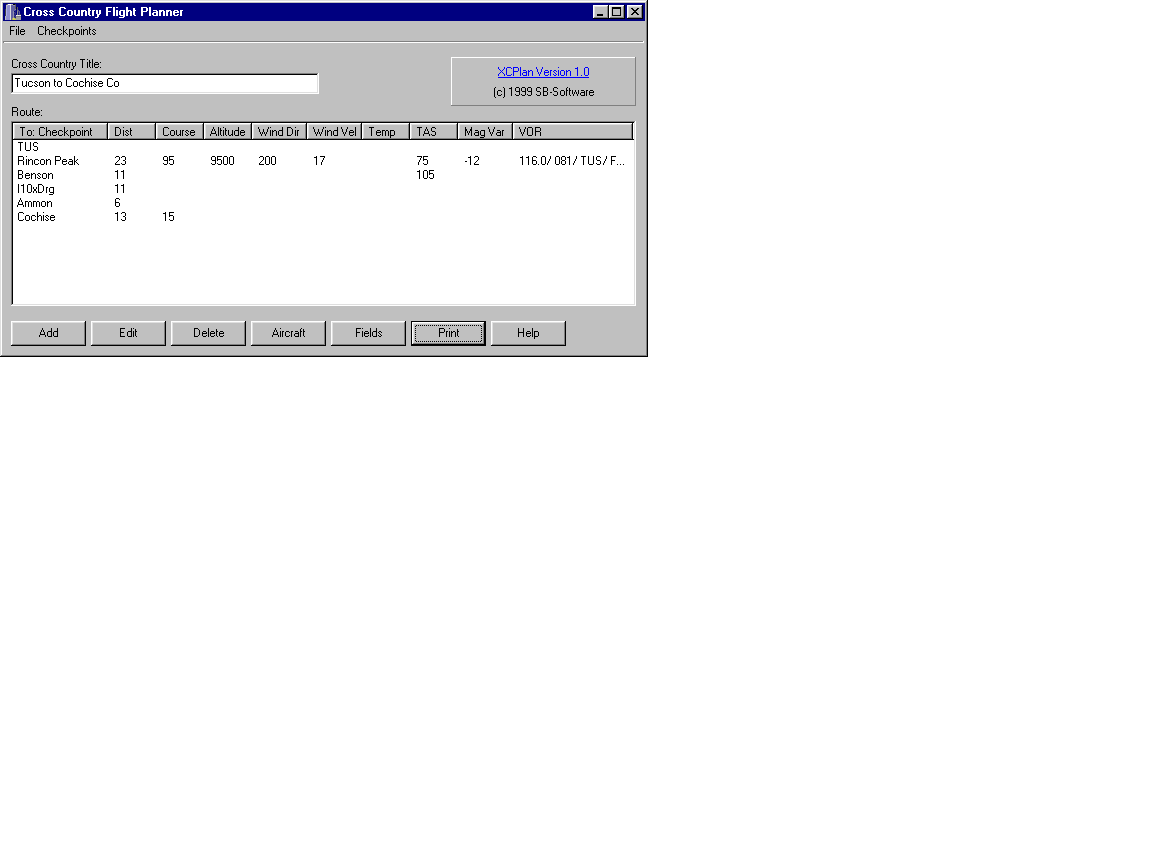 Below is a screenshot of the printout that's generated by XCPlan. If you've used the common "paper" forms during you're training, you'll see they look very similar. It's a great way to check your work during your training.